Clifftop Portland accommodation has several styles of 4 1/2 star accommodation with Panoramic ocean-harbour views.At the start of the Great Ocean Road Victoria Australia
From your room you can watch for Whales and Dolphins, beautiful sunrises, daily movements of international shipping and the local fishing fleet. Take a walk along the clifftop, or take the stair access to stroll on the beach. Clifftop Portland accommodation facilities are modern and stylish with full 180 degree sea views of Portland harbor. All rooms have a balcony, en-suite, cooking facilities, leather lounge, queen bed, quality linen, binoculars and a telescope. 1 unit has a free standing Italian style bath. Free WiFi internet. Beach access adjacent to the accommodation.
The accommodation is Perched on the Clifftop in the prime of Portland real estate, overlooking Portland bay and the port of Portland. Clifftop accommodation has free off street parking, with the stair way to the beach, Tourist cable tram, World War II memorial lookout and Great south west walk. A short walk to local restaurants, Lighthouse and city shopping centre . A great place to base your stay at Victoria's' birth place in excellent accommodation.
Check out some of the many activities and features on offer on the discovery and shipwreck coast, Great Ocean Road. This includes fishing, whale watching and tours, dolphins, gannets, surfing, lighthouses, great south west walk, bush walking, beach walks, national parks, cable tram, Cape Bridgewater, Cape Nelson Light house and wind farms.
Featured Rooms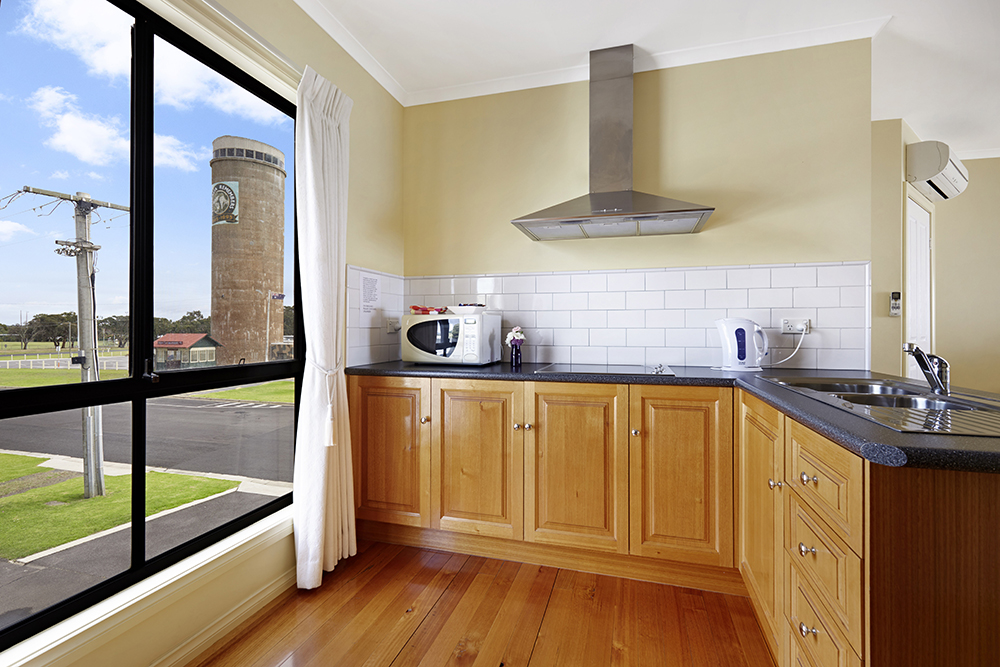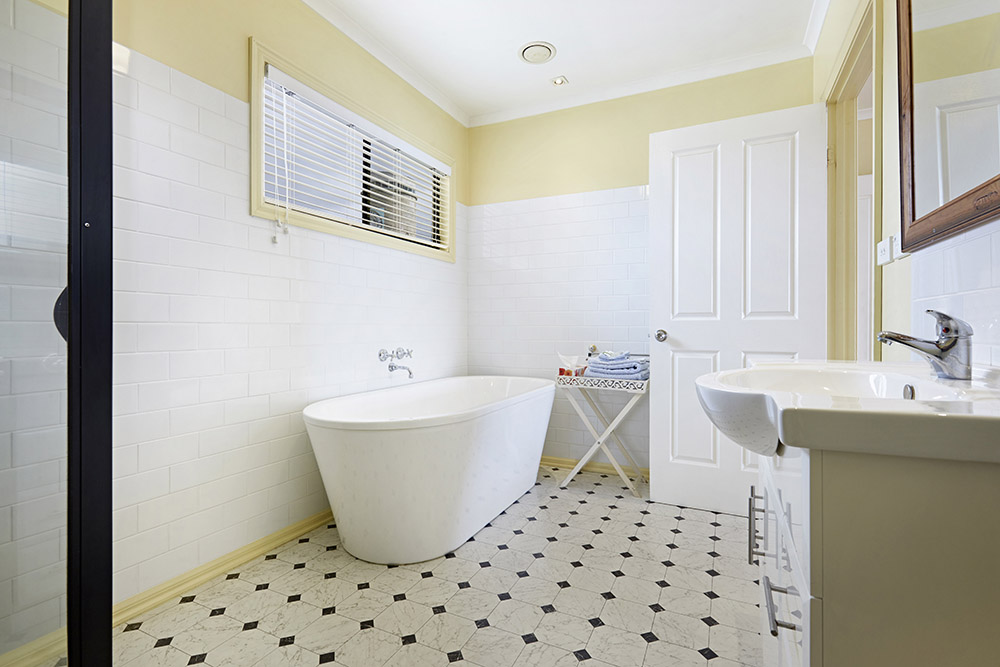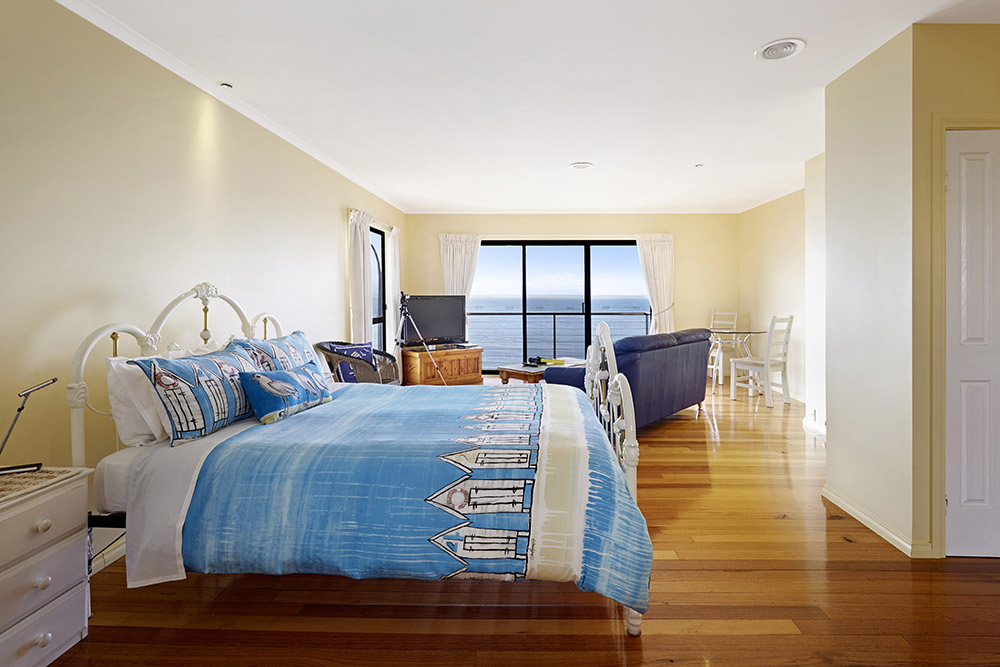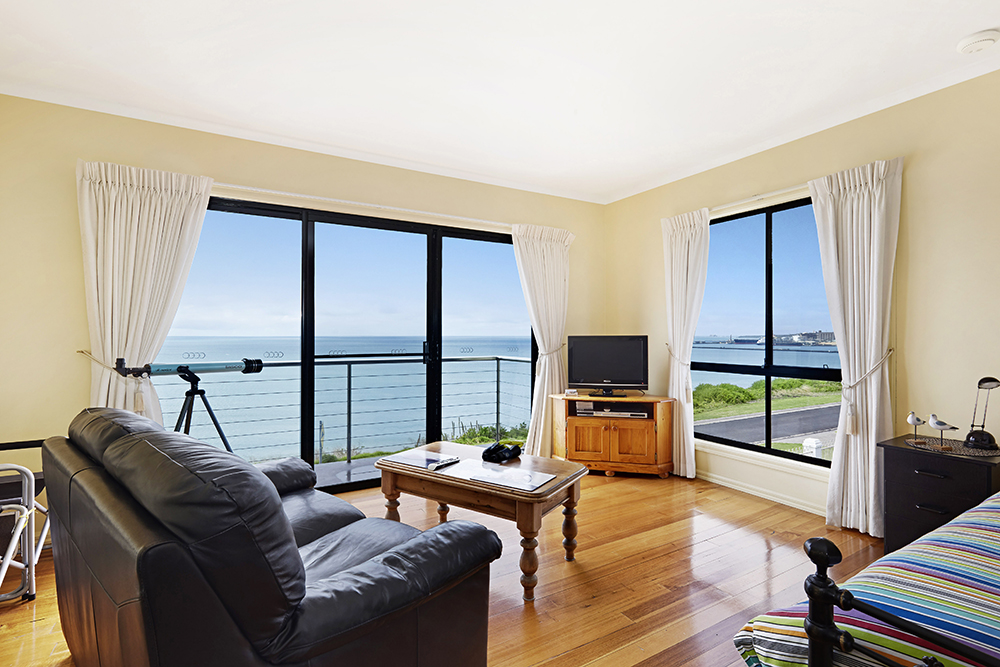 GP_Clifftop_Accommodation_Portland1
GP_Clifftop_Accommodation_Portland_0290
GP_Clifftop_Accommodation_Portland_2
GP_Clifftop_Accommodation_Portland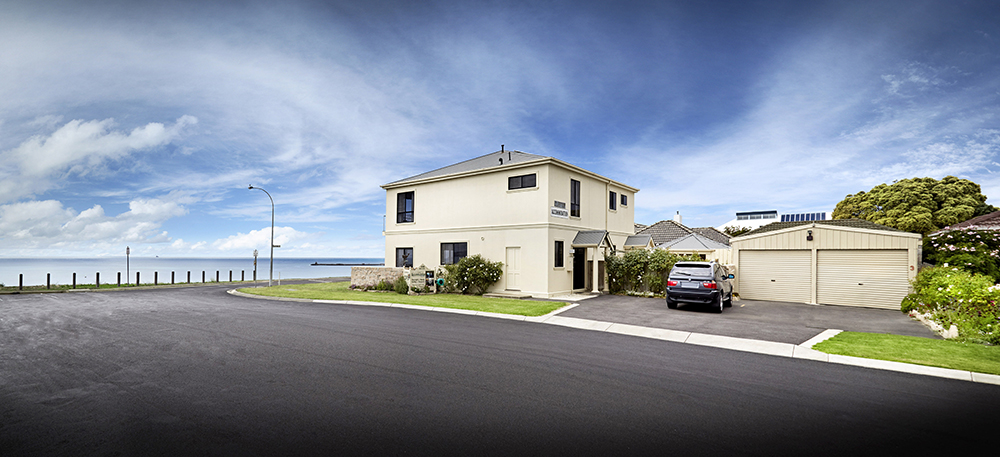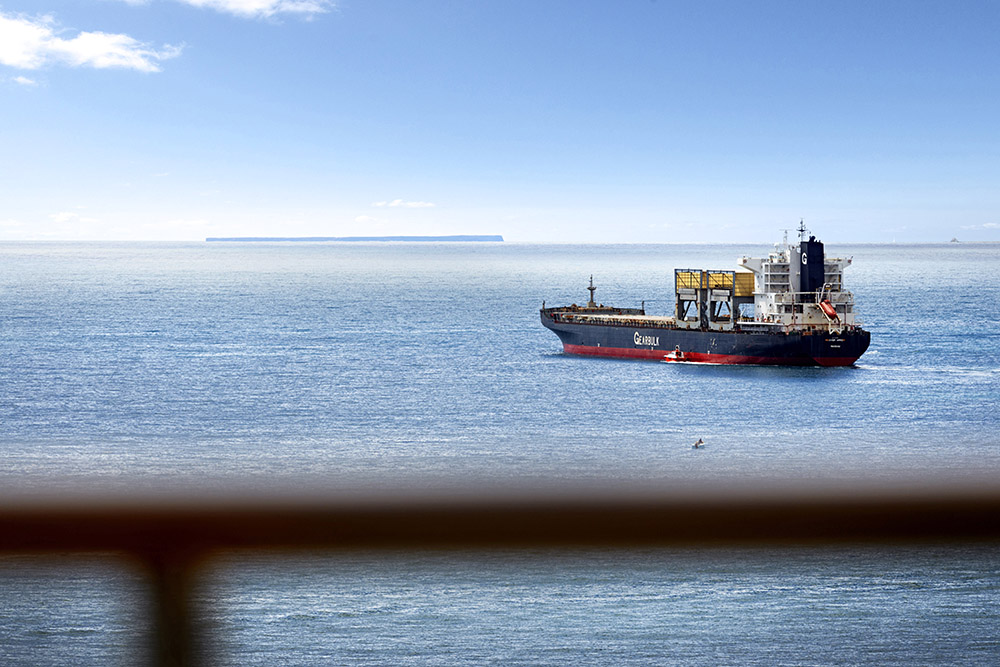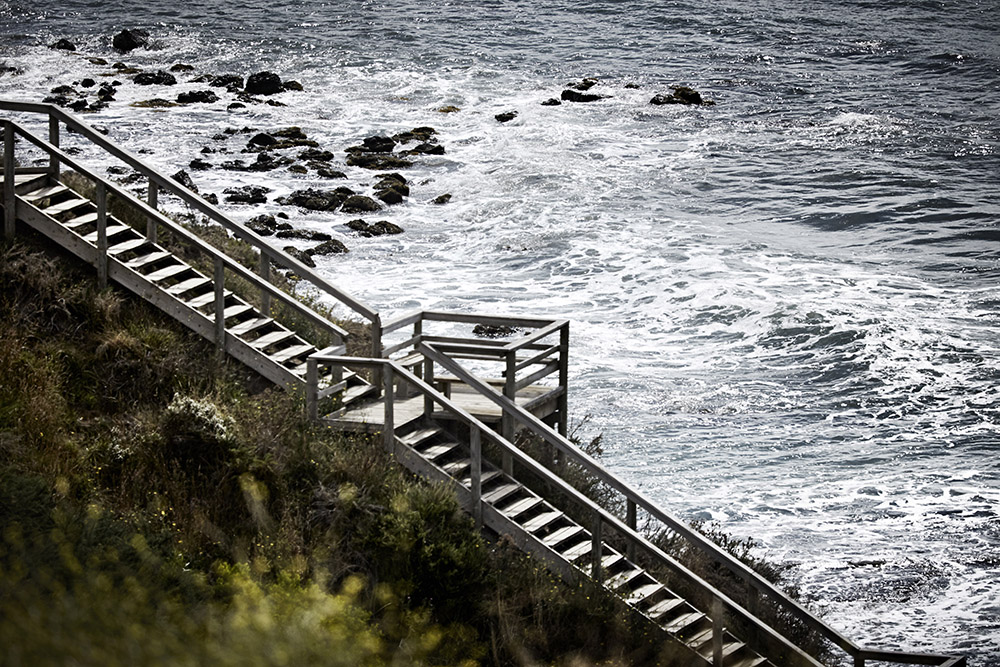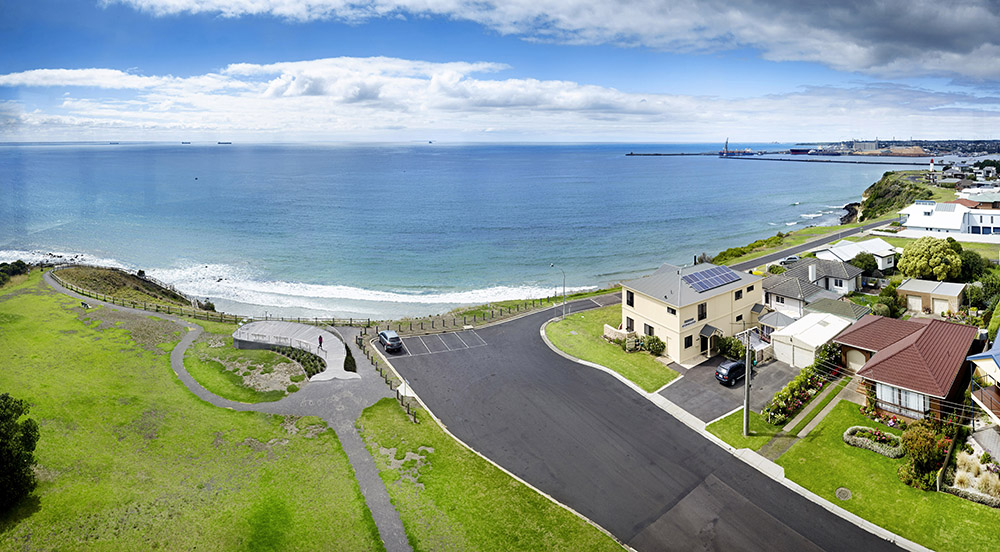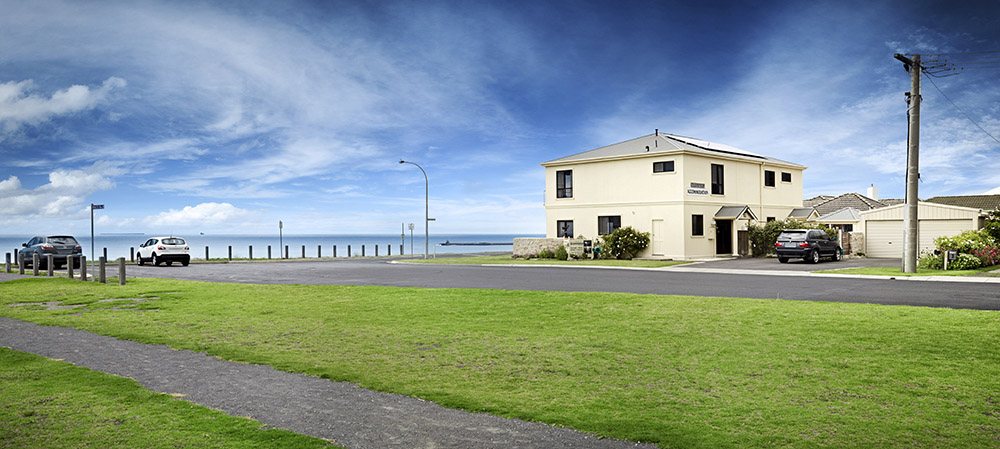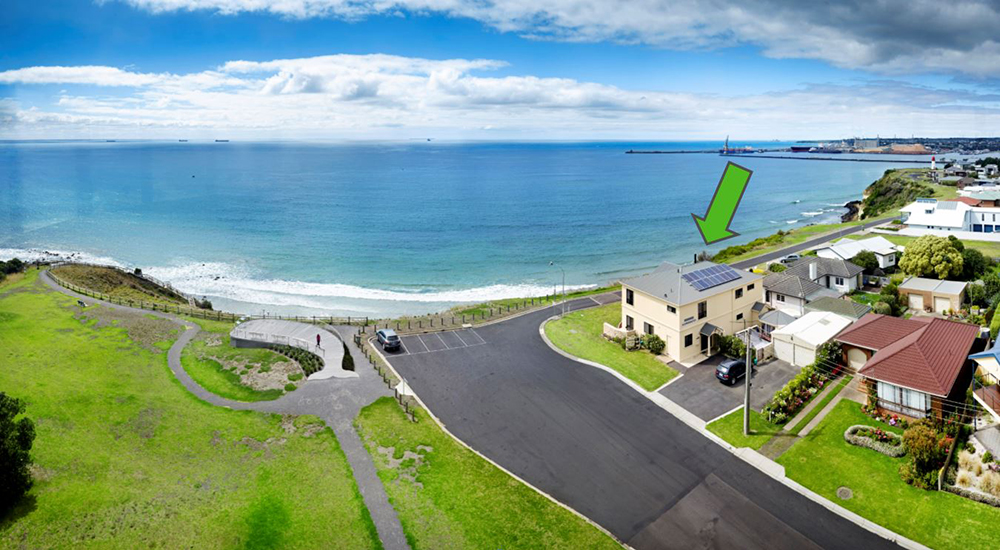 GP_Clifftop_Accommodation_Portland_0244
GP_Clifftop_Accommodation_Portland_0279
GP_Clifftop_Accommodation_Portland_0349pano
GP_Clifftop_Accommodation_Portland_0372_Panorama
Professional Photo - Arrow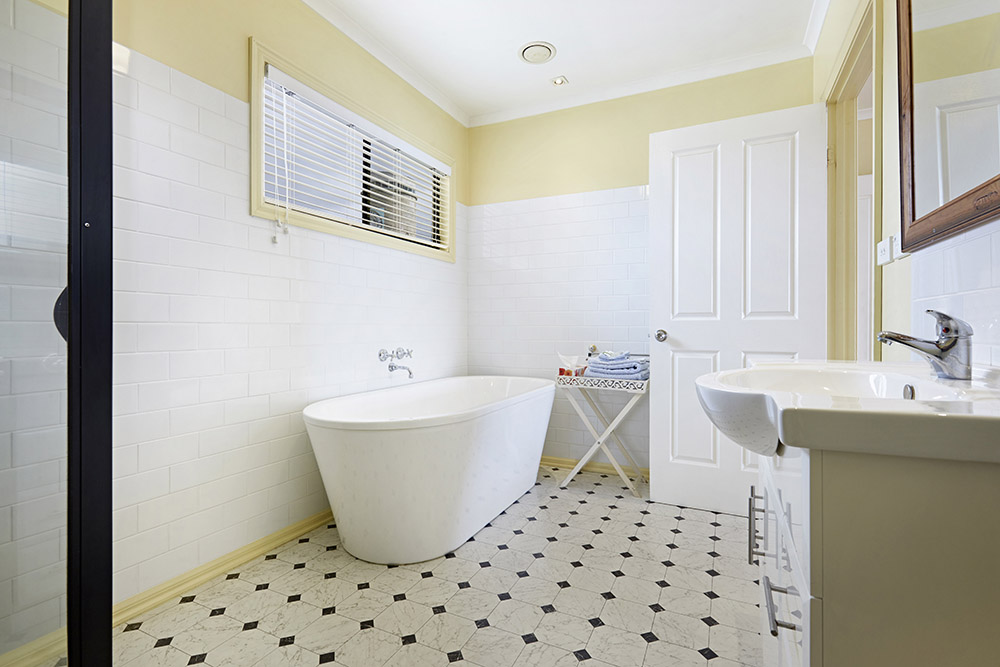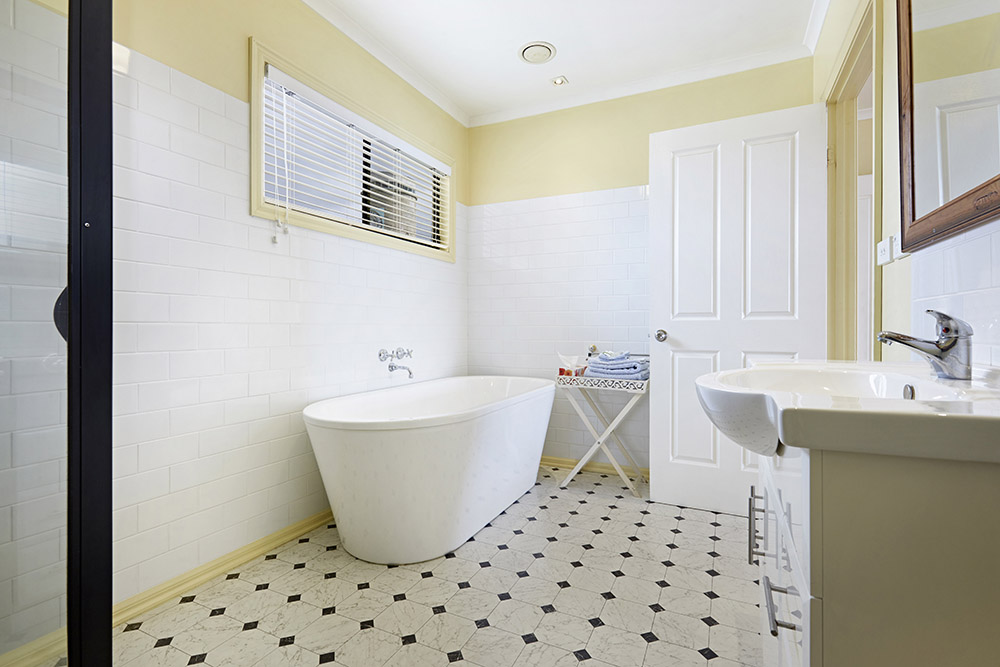 GP_Clifftop_Accommodation_Portland_0290
GP_Clifftop_Accommodation_Portland_0290